Newborn-care hacks for first-time parents
Really, parenting sucks in the first days after baby birth. It can be overwhelming but we can make it easy with a few wise tips for newborn-care hacks. We got all tips for the new baby on how to get the baby bath, dressing, and changing clothes and diapers like a pro!
Save the graphic for the later use:-
15 NEWBORN-CARE HACKS FOR THE FIRST TIME PARENTS
Self Care
1. Quit The Chores!
Self-care is the most important to stay fresh and feel happy. If you glow yourself you can take good care of the baby also. So, don't worry about house chores. Hire a maid or take the help of family members to complete the task.
Nursing the baby
2. Breastfeeding makes it Fun Time
Breastfeeding is important for the baby's growth. So try to start it with the first day after the birth process.
In India, mostly women are confident while feeding the baby even I the public also. They never care about the people around them. Moms only know that how important to feed their baby on the demand. Because of breast milk production depends upon demand and supply method.
Similarly, be habitual to feed your baby whenever you get time while reading the books, or sitting close to the firewood or outside the yard in the sunshine in the winter season or making gossips with other moms. Try out these tips to feed more to your baby. The more you feed, the more milk you get for the baby. This one is the most important newborn-care hacks.
3. Medicine via Pacifiers
If baby needs a medicine simply pierce in pacifier top or bottle nipples can be used there is no need for piercing. When your baby starts to suck the pacifier or nipple just add medicine drops as prescribed by a doctor.
4. Cradle Cap
Moisturise baby cradle with drops of coconut oil after than comb the scalp with a baby comb to remove the flaking skin.
Preparation for the newborn
5. Pre Stocking
It's a bad idea to run for little necessary things like groceries, medicines, sanitary pads, diapers etc, on the due date. Collect all necessary products for postpartum before your baby birth.  Preparation makes you stressfree and keeps your mind fresh to cope with pregnancy hurdles.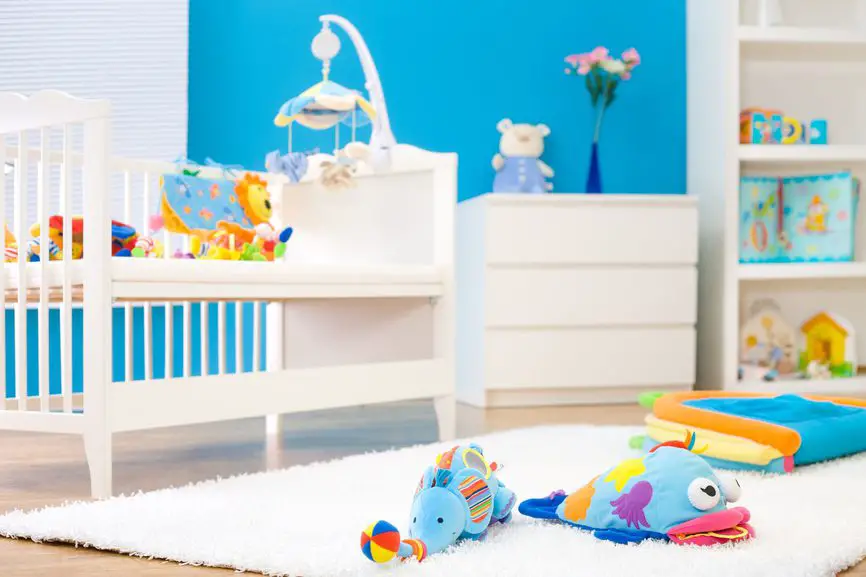 6. Diapers and feeding station
Keep a separate room ready for your breastfeeding journey. It doesn't matter what is the size? If it's a small one, no worry, manage it with all breastfeeding necessaries.
Keep more than one diaper changing station lace with postpartum essentials if you have a multi-compartment house.
7. Necessary Stocks for newborn care hacks
Keep ready diapers, diaper disposal more than one, wet wipes, rashes cream, baby powder, diaper changed platform made of a soft cloth. These items are important for diaper station.
Breastfeeding station included the items like a breast pump, nipple cream, a warm blanket, nipple pad, water bottles, snacks, lactation cookies, and your cell phone
Postpartum Self-care essentials: Let this station be close to your bathroom. Stock it with Maxi pads, nipple cream, pumping tools, sports bras. Refer to Postpartum essential for detailed information.
Your To-Go-bag is a must item for you and the baby. It's like a mini diaper station, feeding station, and postpartum essential.
Newborn-Care hacks ideas
8. Some of the As of Co-Sleeping is:
co-sleeping in the first days after giving birth is not always a bad idea because your baby want to feed every 10 to 15 minutes at midnight also.
If you scared of co-sleeping then keep the crib stuck with your bed. This can help you to feed your baby when he needs it. You also take a stress-free sleep.
try to sleep baby on its back, sleeping on the back is the best and the safe position. This position help baby to reduce throwing up and have better nasal functions.
10. Swaddling is must newborn-care hacks
Cozy swaddling makes the baby take naps and mom can get some minutes to take self-care. Otherwise, the baby never allows mom even to visit the bathroom.
Swaddling does wonders for any stressed-out mother. It's inevitable we will have to leave the baby, if not for hours than for minutes.
Swaddling gives baby the motherly feelings and helps them to sleep without any disturbance without frequently startled reflexes.
11. Keep the crib clear for the baby
It's a common and most important newborn care-hacks to clean and clear baby crib. It must be not crowded with toys, pacifiers even blankets. Keep the crib clutter-free because baby always changes the position of sleeping.
One more thing keep the bedding tight enough–no loose ending.
12. Set the Setting for better sleep
Our little one is dominator, he never obeys what we want? But he does what he wants to do? We never force them to sleep on the schedule but the babies make their own schedules.
So, try to mimic baby for sleeping like use white noise machine or you can sing a lullaby that makes the baby sleep well. Try to give them motherly feelings. Light dimmers are a good idea to make the room more snuggle for the baby.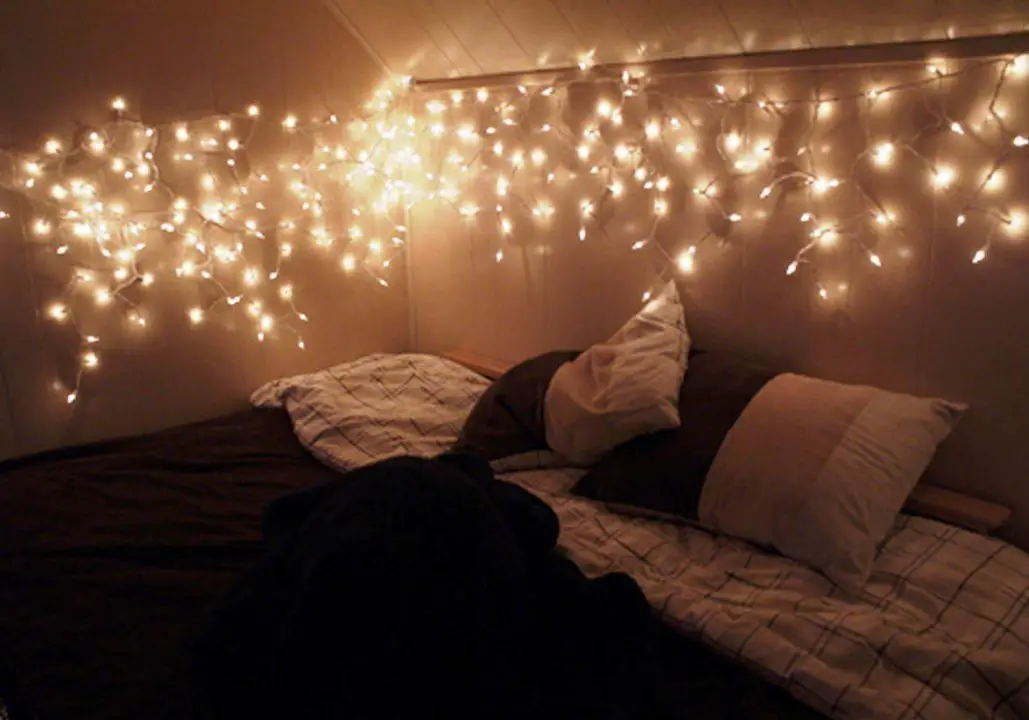 13.  Bathing is the must newborn-care hacks
Bathing is a natural way to soothes all the tiredness and relax the muscles. This technique does not only work for elders but benefits the little baby also.
The most important thing is hygiene. The bathing keeps baby fresh because all day they keep shitting, spitting, urinating and all the day they are sucking the milk that remains on their face also.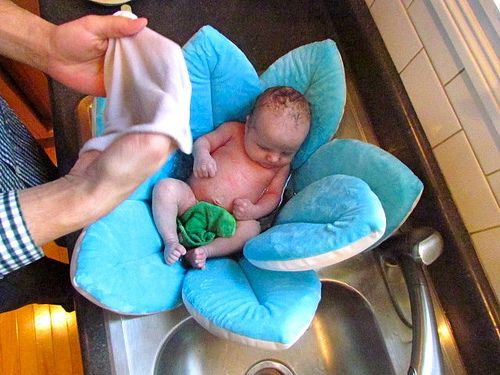 Try not to use normal bathtubs because the newborn is so tiny and it's risky to give them a bath in regular bath tun. If you can't afford a baby bathtub, then try the kitchen sink. It's perfect for the baby size. But don't forget to clean the sink before giving a bath.
Always use baby products like chemical-free shampoo and soap. Johnsons & Johnsons have great baby bath product variety. Only baby items can be safe for soft skin.
14.Massage-newborn-care hacks
All the baby is exercising by moving his head, legs, and hands. The tiny baby gets tired and the best technique is giving a gentle massage to keep them fall asleep. Gentle massage soothes the baby and removes the dead skin also.
15.  Mother-Baby Together
Your baby knows you with the help of your smell, voice, or touch. There is a reason why all suggest skin-to-skin connection for better bonding. The best one newborn care-hacks, Keep your baby on your naked belly while feeding. Or play with your baby to refresh your self and baby too.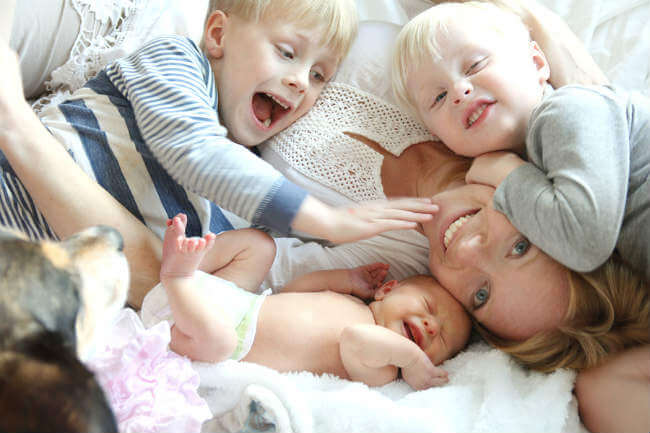 A few baby games like peek a boo, making the different faces, singing a lullaby, dancing with baby, make them laugh are the best ways to make your baby happy. Because the baby loves to play as he gets bored by sleeping all day in the crib.
Playing helps the baby not to get fussy and irritate. Intertainment is the best part of our life to become energetic.
End Point
These are my favorite newborn care-hacks in the first days with baby. What are yours'? Tell me in the comment box what is your newborn care-hacks experience. That helps new moms to get the best ideas for their babies.
Adios!