How fertility foods play an important role in getting pregnant fast?
After getting marriage near about all women are eagerly waited to get pregnant ASAP. This is a natural feeling. Because nature made women like this to complete all the responsibilities of nourishing the world.
If mom stops getting pregnant what would happen? May be human being become extinct just kidding–But if there are hurdles between pregnancy and you then try these fertility foods for fast pregnancy.
As these fertility foods help you to complete your task very fast. Many generic problems make delays in pregnancy like- ovulation, sperm count, or fallopian the place where eggs and sperms meet together.
Fertility foods or fertility Diet plays an important role in improving fertility. These superfoods are the whole package for boosting your fertility like vitamins, minerals, and nutrients. What do you mean when we talk about foods related to increasing fertility?
If you want to increase a lot o healthy eggs your body needs these fertility foods for cell development-Vitamin D, Omega -3, and iron.
There are long fertility foods list but I what I had while my pregnancy is below.
20+ PREGNANCY FERTILITY FOODS FOR GETTING PREGNANT FAST
1. Eggs
Yummy boiled eggs are packed with vitamin-D and full of proteins that help to cell growth. The perfect fertility diet for pregnancy
2. Avocados best one fertility foods
Fatty acids work great to get pregnant fast and avocado is fully packed with fatty acid. So, grab these for fast pregnancy.
3. Asparagus the best one fertility food
Another weapon with folic acid for developing the baby inside the fetus.
4. Walnuts
Tasty and yummy walnuts containing the sufficient amount of omega 3 and I already told you the importance of omega -3 for getting pregnant.
5. Flax seeds
The best fertility foods-Flax seeds can be available easily you can sprinkle these on your oatmeal or can be added in the fertility smoothies for better results.
6. Shellfish are the best fertility foods ever
Many are fond of sea foods-oysters and other fishes are rich in B12 and sink the main substance that helps to get pregnant fast.
7. All-time favorite-Spinach
Spinach is a good source of folate that improves healthy infant development. Take the spinach with prenatal vitamins to improve the fertility rate.
8. Salmon
Again seafood like Salmon, tuna, and catfish are a great source of selenium and omega 3s. These can help prevent miscarriages, due to its antioxidants protecting layer on the egg cells get free from radicals.
9. Fertility foods-Brazil nuts
These also provide selenium and complete the daily recommendation of minerals for the day. As you know selenium is an antioxidant that improves fertility and avoids the risk of miscarriages.
10. Beans
Beans are a good source of protein. And proteins are the main component of fertility foods. If you want to get pregnant fast than beans can help you to complete your task.
11. Maca Root
From ancient times it is believed that having maca root increases in libido and sex appeal for fast pregnancy. These are available in capsules and powder forms. What you like adding with your fertility smoothies. Because of weird taste, you can't take these with water alone.
12. High-Fat Dairy is the best fertility foods
Full-fat-dairy foods are recommended for women trying to get pregnant and the researches showed that intake of full-fat-dairy foods decreases the risk of infertility.
13. Coconut Oil
Coconut can add pH in your diet that promotes the vaginal ability for fertility. You can also use it as a lubricant. This highly increases the chance of getting pregnant fast.H
14. Sunflower seeds-fertility foods
These are a good source of vitamin E that increases sperm count and mobility.
15. Bee Pollen and Royal Jelly
Royal Jelly is a substance that makes the queen bee to give birth to millions of bees. Therefore it is identified as a fertility foods supplement.
16. Red Raspberry Leaf Tea
This tea helps to balance productive hormones and increases the chances of getting pregnant fast. The uterus needs a lot of vitamins and minerals to get pregnant and this tea has all the above qualities.
17. Turmeric
Turmeric is antioxidant that helps the body to fight with radicals and increases fertility in the female. It helps treat fertility conditions like PCOS, ovarian cyst also.
18 Sweet Potatoes are fertility foods
These are great sources of Beta Carotene. And known as fertility-friendly diet.
These are antioxidants that protect against cell damage and improve egg health.
19. Garlic the best fertility foods
It increases the antioxidant glutathione that is most important for male and female fertility. Garlic improves the sperms' quality and health.
20. Not all women need supplements (but they do need IRON)
Heme iron did not appear to affect the fertility level. Non-heme iron is associated with decreased risk of infertility.
Studies show the consumption of iron lowers the risk of ovulatory infertility. And iron-rich foods boost fertility.
So, gulp up iron-rich fertility foods to get pregnant fast. The future baby benefited if your iron level is high. And deficiency of iron caused anemia during and after the birth process.
If there is an iron deficiency in your body doctor will prescribe you the appropriate doses.
Eat heme iron-rich foods:-
Mostly, pregnant women need 25mg of iron per day. The big source of heme iron is fish and meat.
Iron-rich foods found in meat, poultry, and fish. Spinach veggie is the main source of iron.
21. Maintain a healthy weight for pregnancy
Overweight or underweight can be an issue of infertility. Over fats storage in the body affects menstrual function.
Healthy weight is never a consideration issue for infertility. Women can lose or gain weight easily with certain exercises.
22. Eat mature cheeses for fertility
Mature cheeses are good fertility food for the reproductive system. Mature cheese is rich in polyamine. Adding cheddar cheese, mozzarella, gouda, parmesan, paneer is always good for fertility.
23. Avoid the caffeine for fertility
Caffeine does not only affect your health. It may causes menstrual dysfunction in women.
Consumption of a large amount of Caffeine increases the chances of amenorrhea (absence of menstruation). Caffeine can be a reason for miscarriage and infertility. It's best to avoid caffeine if you want to get pregnant.
24. Keep away from trans fat
eating too many trans foods leads to a situation of ovulary infertility. These are not good for health. Keep away deeply fried foods and intake healthy foods that boost your fertility. If you eat a diet rich in trans fat and unhealthy fats, result-generic infertility.26. Prefer a bigger breakfast
Try not to skip breakfast. This meal helps to increase the absorption of the iron. Intake the foods rich in vitamin C like oranges, black pepper, etc.
25. Cooked Tomatoes for fertility
Cooked tomatoes have antioxidants and raw tomatoes contain Lycopene.
Tomatoes are a rich source of carbohydrates. These help pregnant women keep the digestive system functioning at an optimal level.
26. Pineapple is one of the fertility foods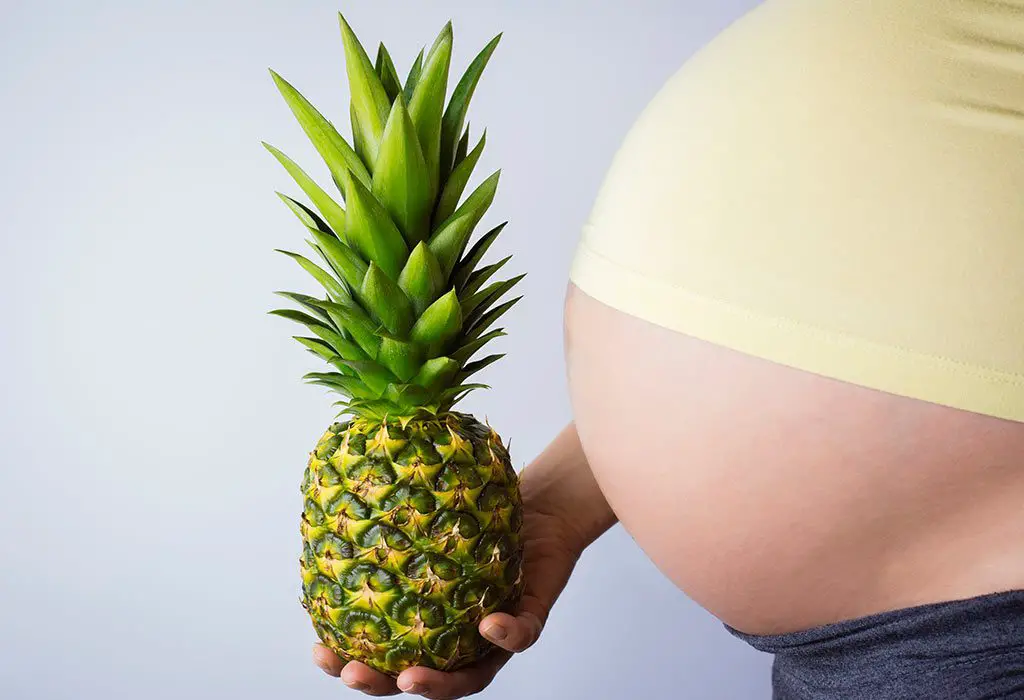 Vitamin-C can boost fertility in males. Avocadu is a low calory fruit rich in vitamin C.
The enzymes in pineapple help to loosen up the bowels, This one is added in the list of manganese foods. Enzymes are known for bone regeneration and maintaining a blood sugar level,
The above is an ideal fertility foods list that can help you to get pregnant. The best advice head to your doctor. He must be prescribed you the fertility foods with other medicine to get pregnant sooner.
Take Care